How Squeeze Vita Sticks Are Made.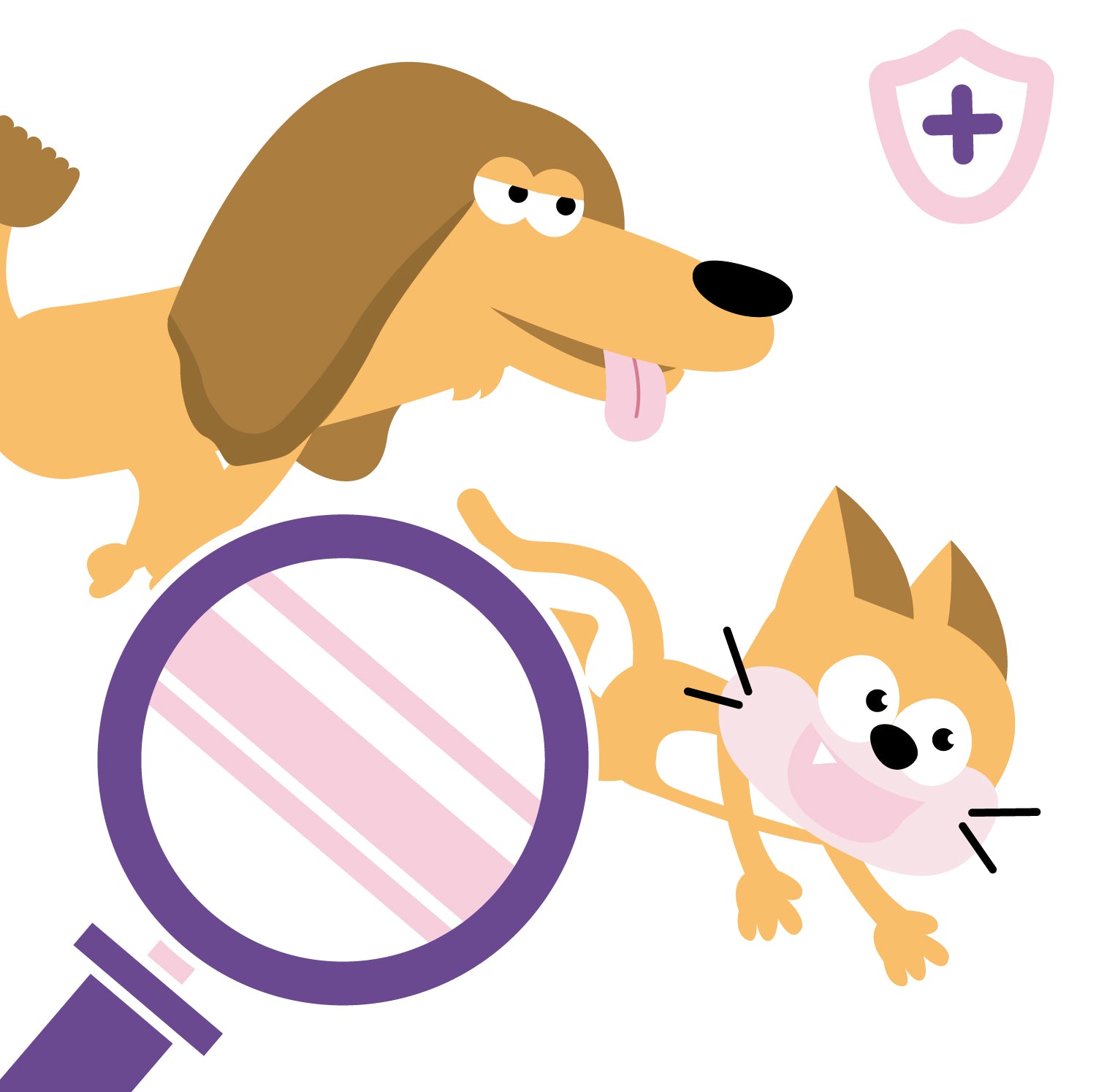 Research
Our Veterinary Science Team starts by planning which "stick" to make. Is it specific to joint care or heart disease? Kidney problems or eyesight? Is there enough research to support supplementation for that health concern? Is there a need for that product? These and many other questions are answered before designing any recipe.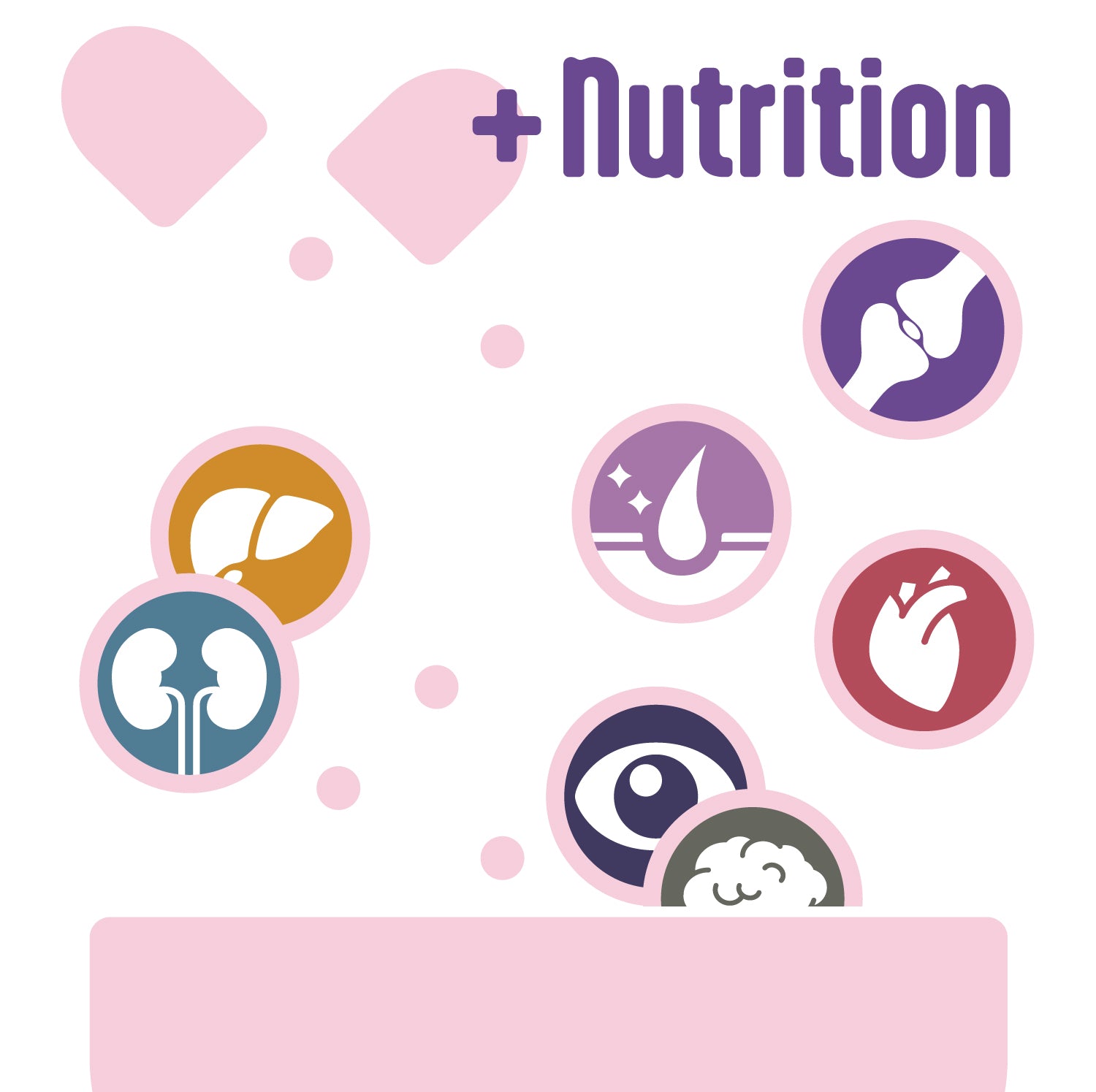 Formulate
We then formulate the health-specific recipe using our proprietary formula of 2 proteins, 1 vegetable, 1 fruit and wholesome supplementation. Ingredients chosen must be safe for pets while supporting general health and/or the specific health concern. Supplementation must be supported by peer-reviewed research and must not be anything weird or experimental.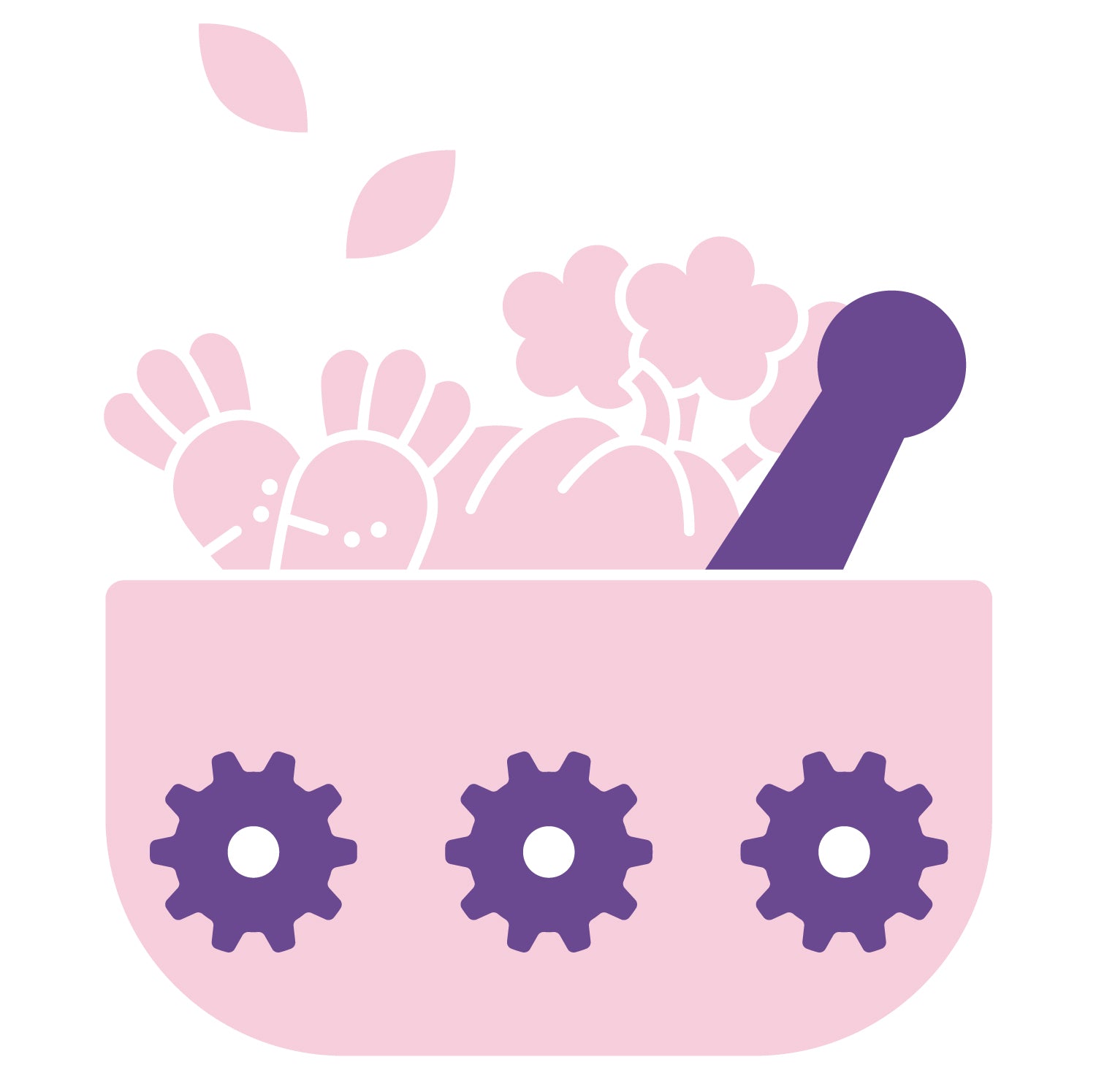 Test
Our in-house pet chef heads to the local grocery store to source the 4 farm-to-plate ingredients, cooks them up and blends them together to ensure the flavors align. Because there's nothing worse than the aroma of bananas and olives mixed together! It's also at this stage we give them the sniff test (not too offensive for pet parents) and the lick test (do our own cats and dogs love the taste?).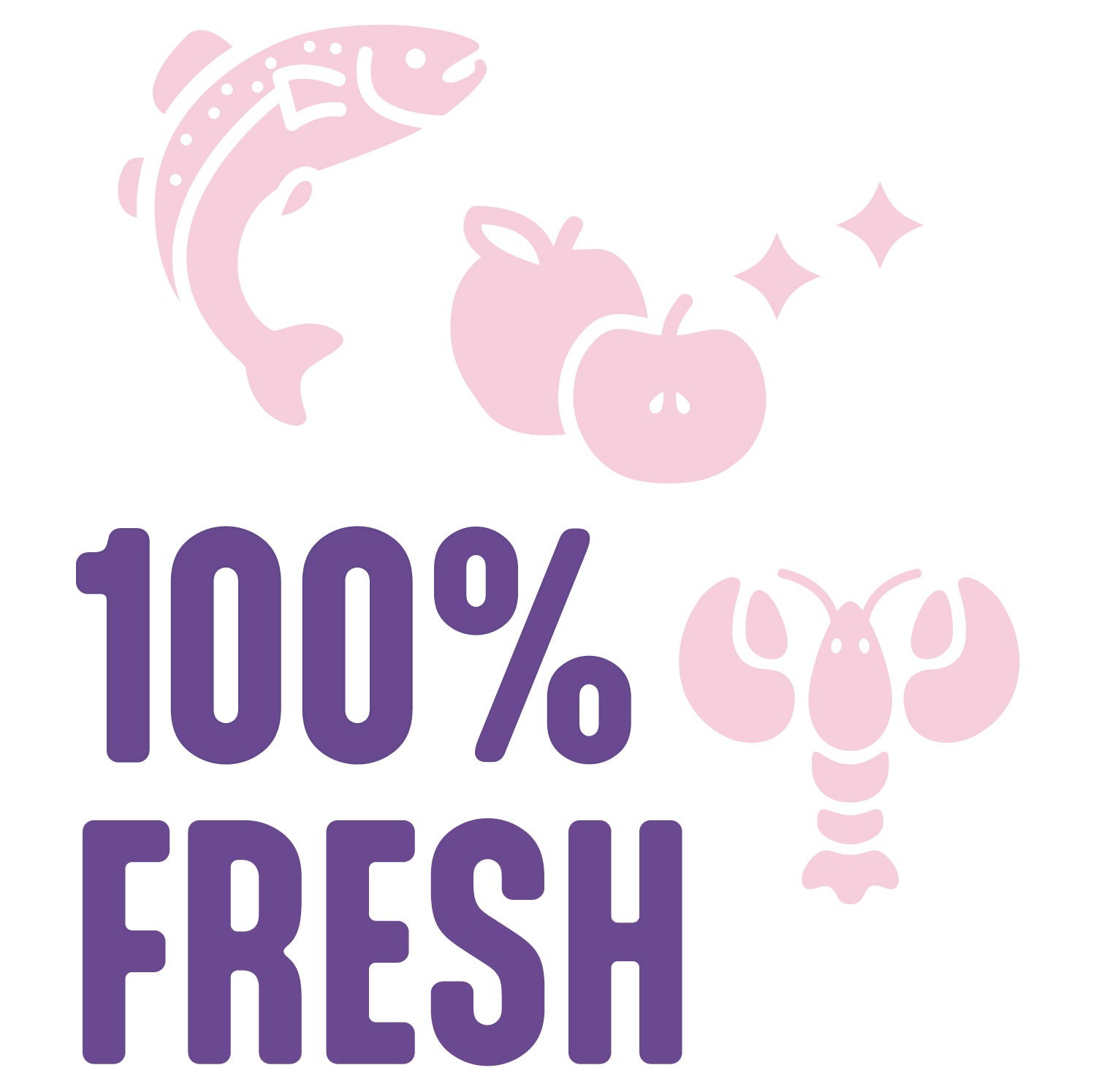 Sourcing
With a successful test run complete, our procurement team heads out into the field to source the bulk ingredients needed for each recipe, as well as specific supplement suppliers that meet our quality standards in pet supplementation. We have our regular suppliers of course, but for food and supplements we might have not used before, we have to find new people that we can trust, too.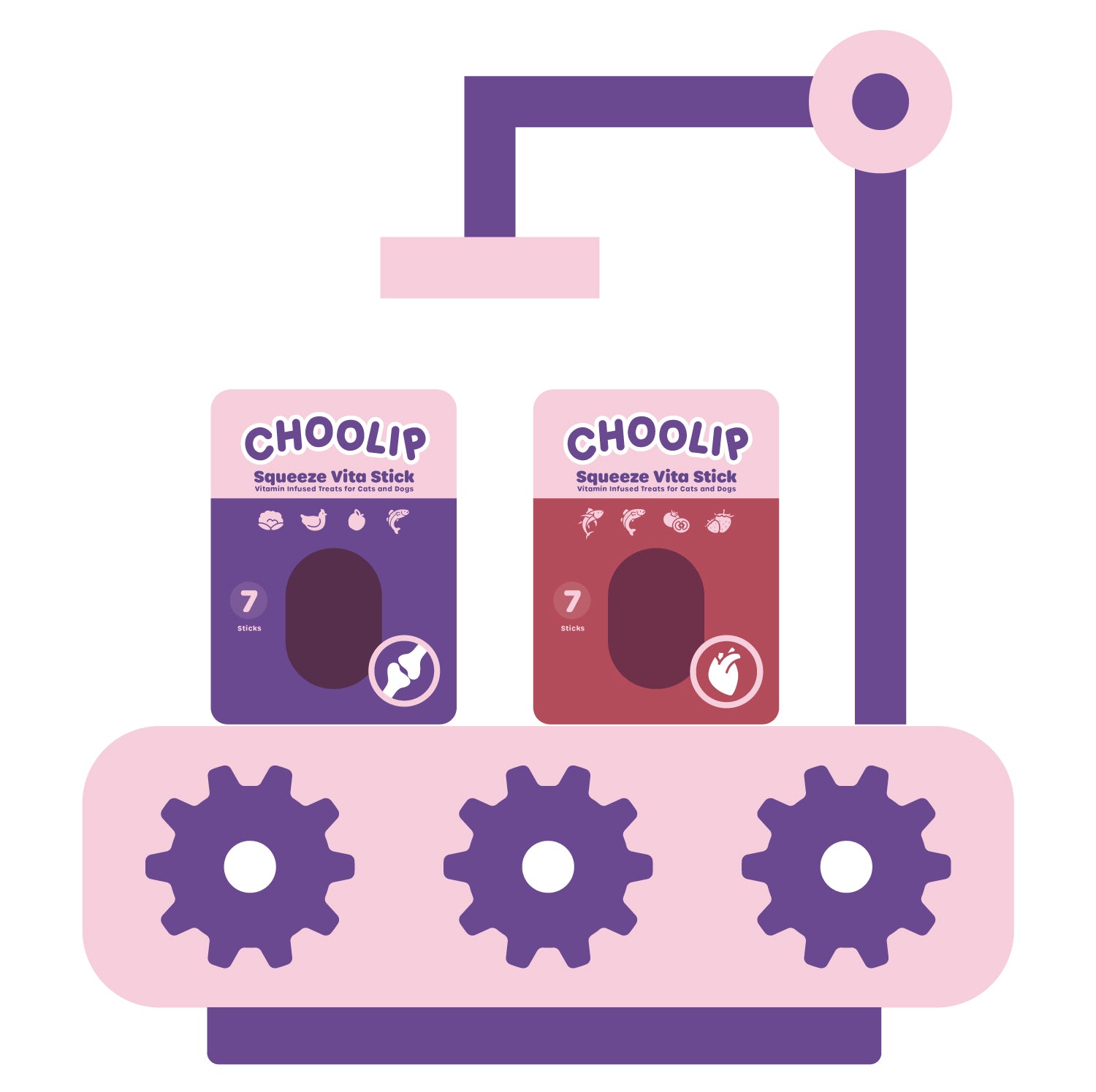 Manufacture
After the ingredients arrive to our state-of-the-art facility, they are checked for quality and only the best are chosen for the final recipe. The ingredients are cooked (mostly steamed), and through a sterile "closed lid" process, supplement mixes, water and tapioca starch are added. Everything is pureed and then immediately piped through our closed system into our pouches. This ensures a) no preservatives are required and b) no dust or impurities can get into the Vita Sticks.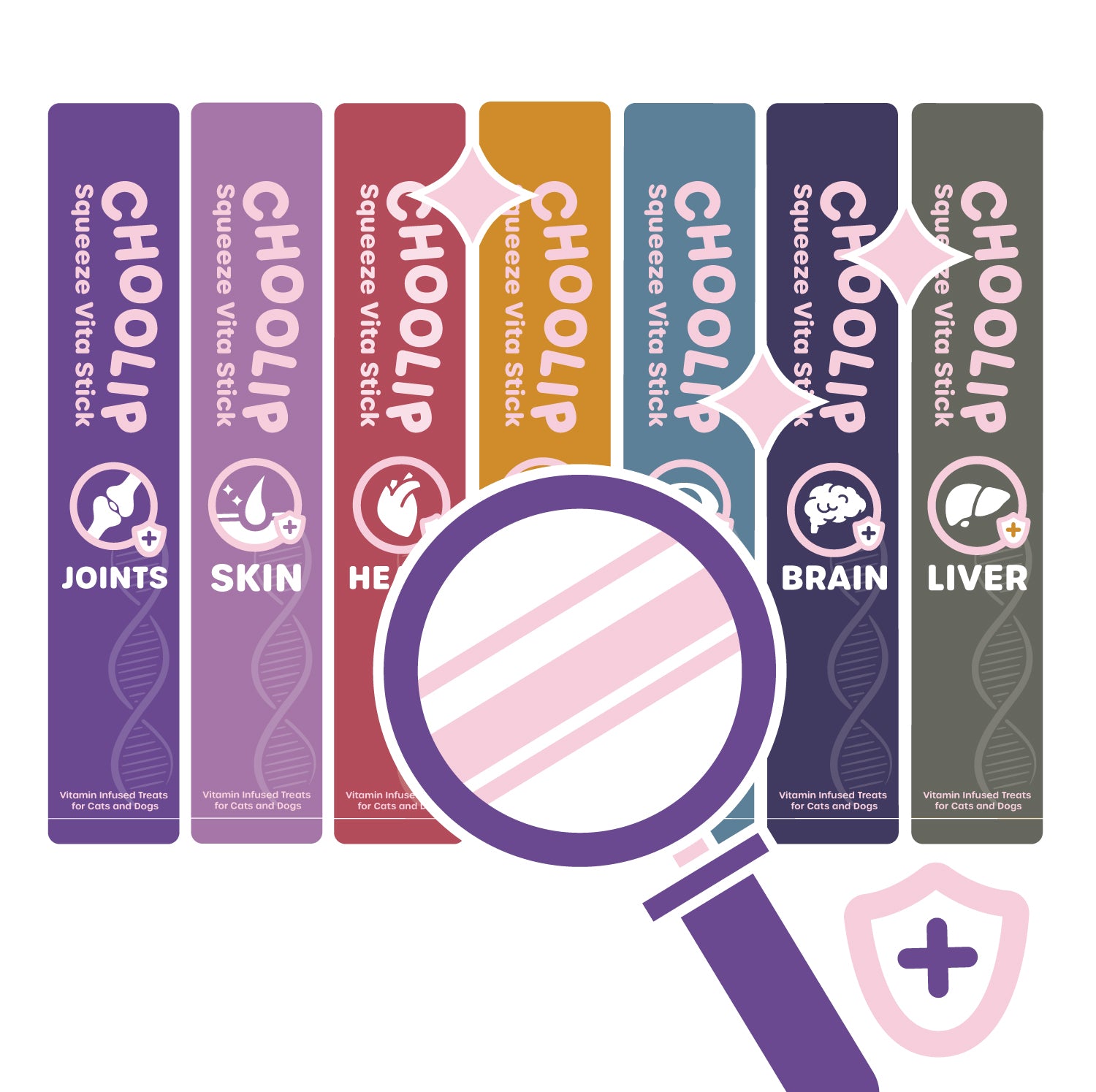 Quality Control
After manufacturing, the sticks go through a first pass process, checking for holes or other defects in the product. At this stage, all the sticks are loose – thousands of them! Just before packaging into their 7 or 49pc packs, they go through a second pass process checking for swollen sticks. These are sticks that might have a hole in them, or were damaged in some way. Swollen sticks are discarded and noted for QA. Before shipping to stores like Amazon, or stocking in our warehouse, a third pass process is conducted – again checking for rogue swollen sticks or any other issues right down to wrong labels!
Our products all meet the quality certification ISO 9001:2015 for the development and production of formula, feed and treats for cats and dogs and produced in an inspected FDA certified facility.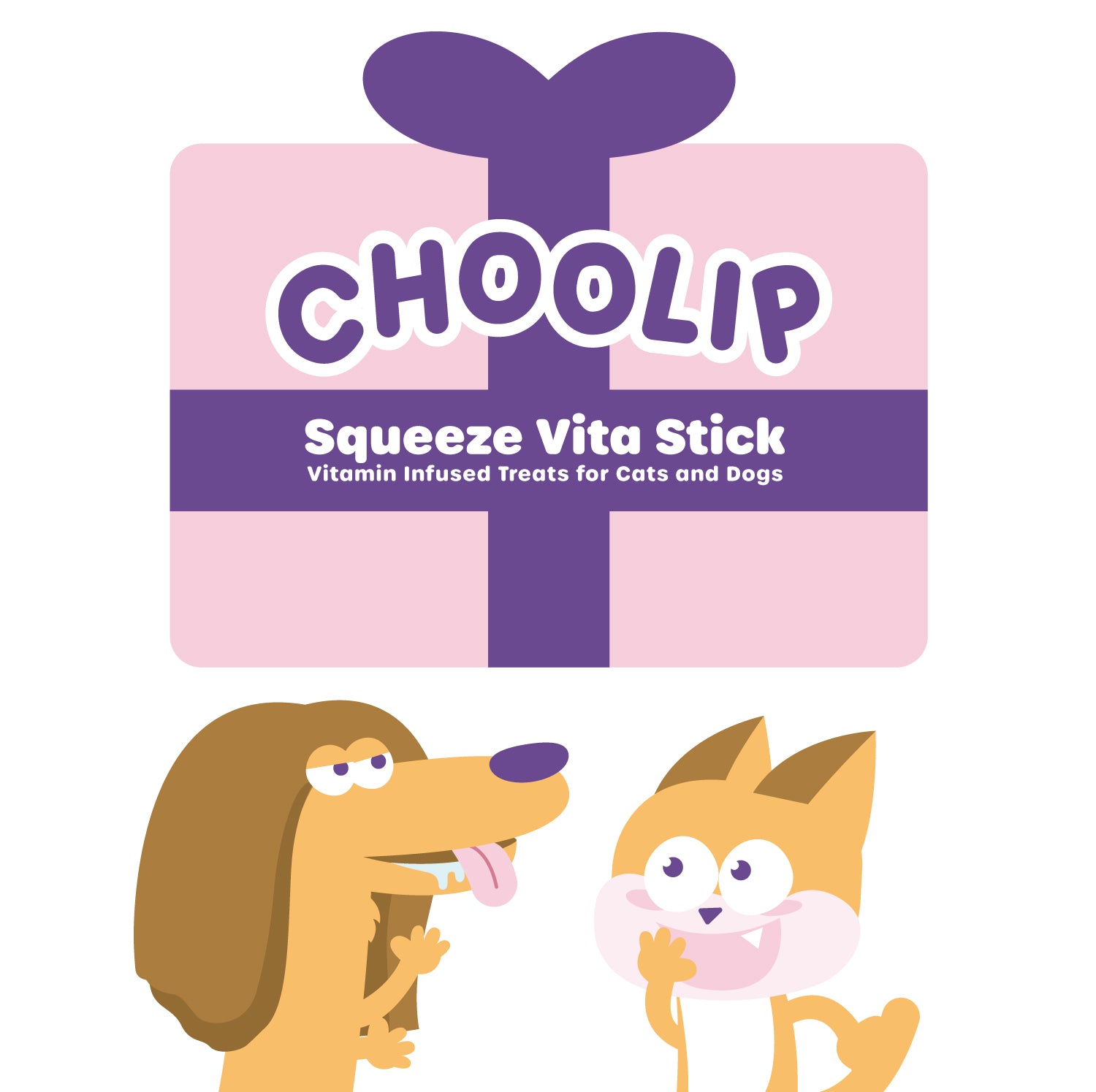 Shipped To Retailers or Direct To You And Your Pets!
It's at this stage Choolip Squeeze Vita Sticks meet their ultimate test! The "wag-test" for dogs, and the "circle your feet like a shark" test for cats. So, how did yours perform!?