Available in 7 recipes, each pouch has a smooth puree of 4 farm-fresh ingredients, rich in wholesomeness.
SKIN

HEART

KIDNEYS

LIVER

EYES

BRAIN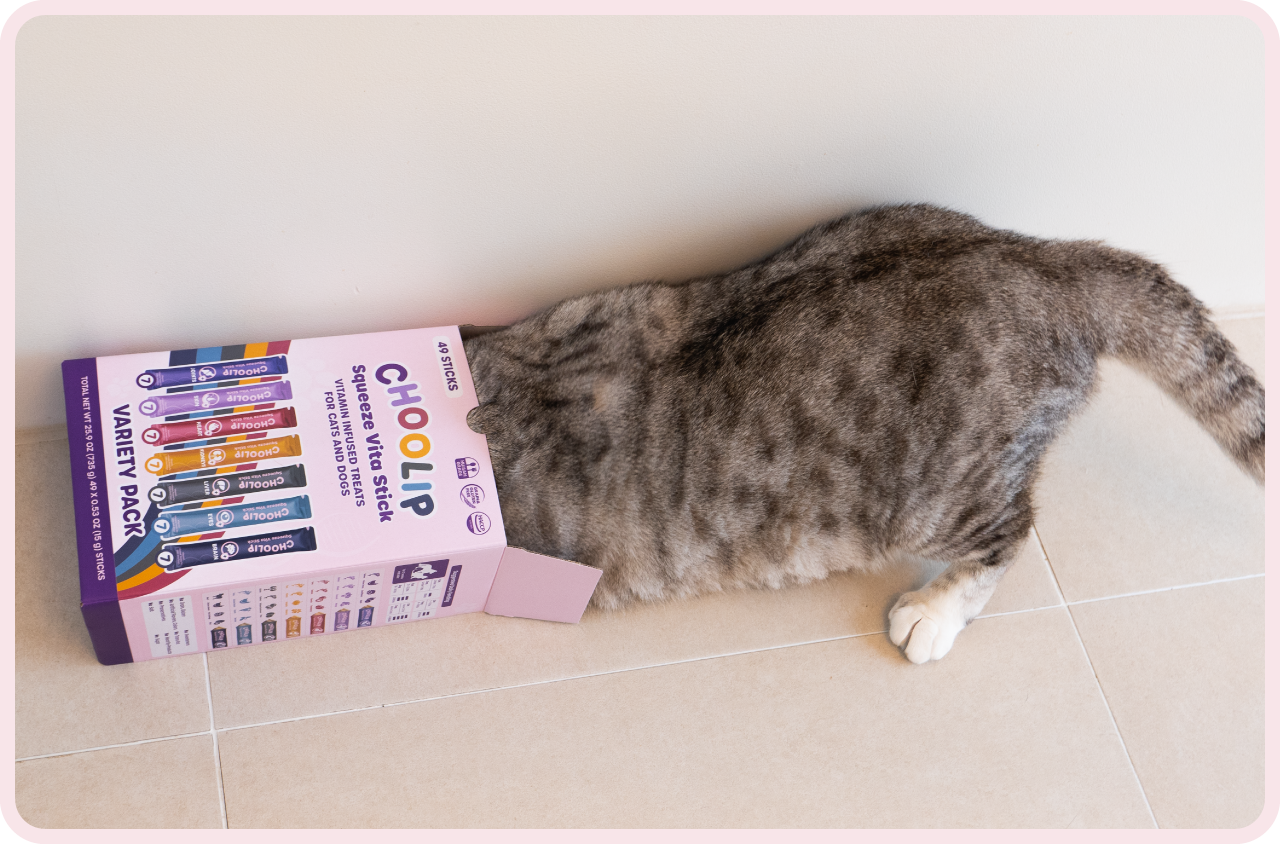 Every furry friend deserves a Choolip
Discover a new world of flavor with our lip-smacking, guilt-free healthy pet treats.
SHOP NOW
Why Choolip Squeeze Vita Stick?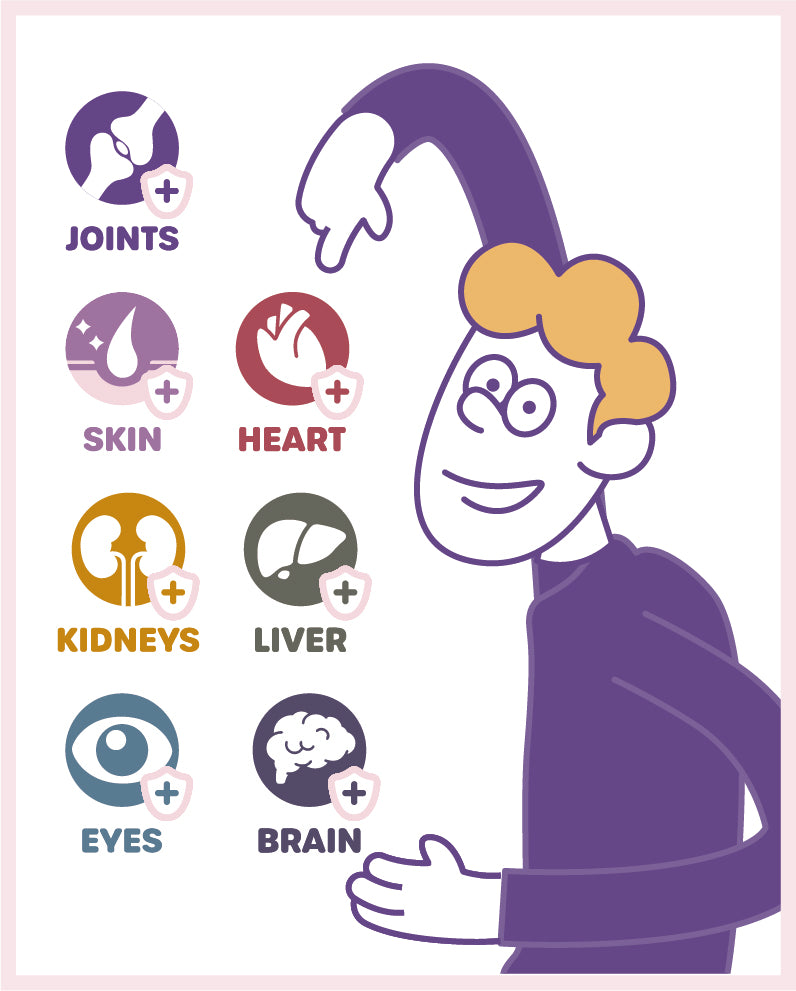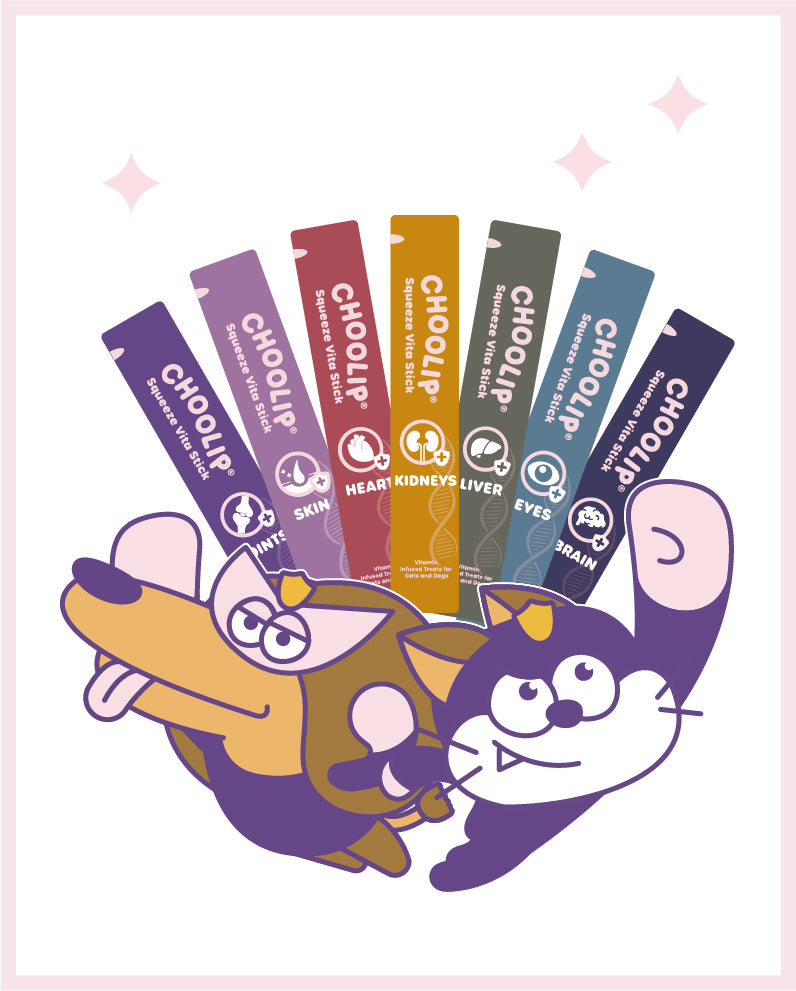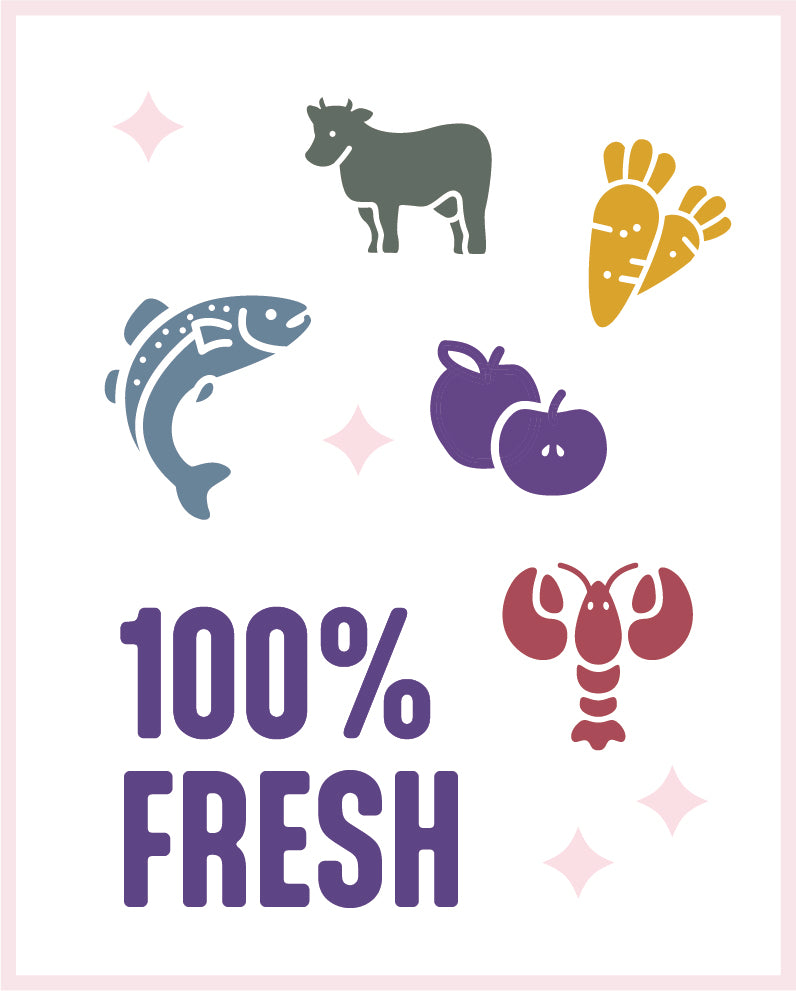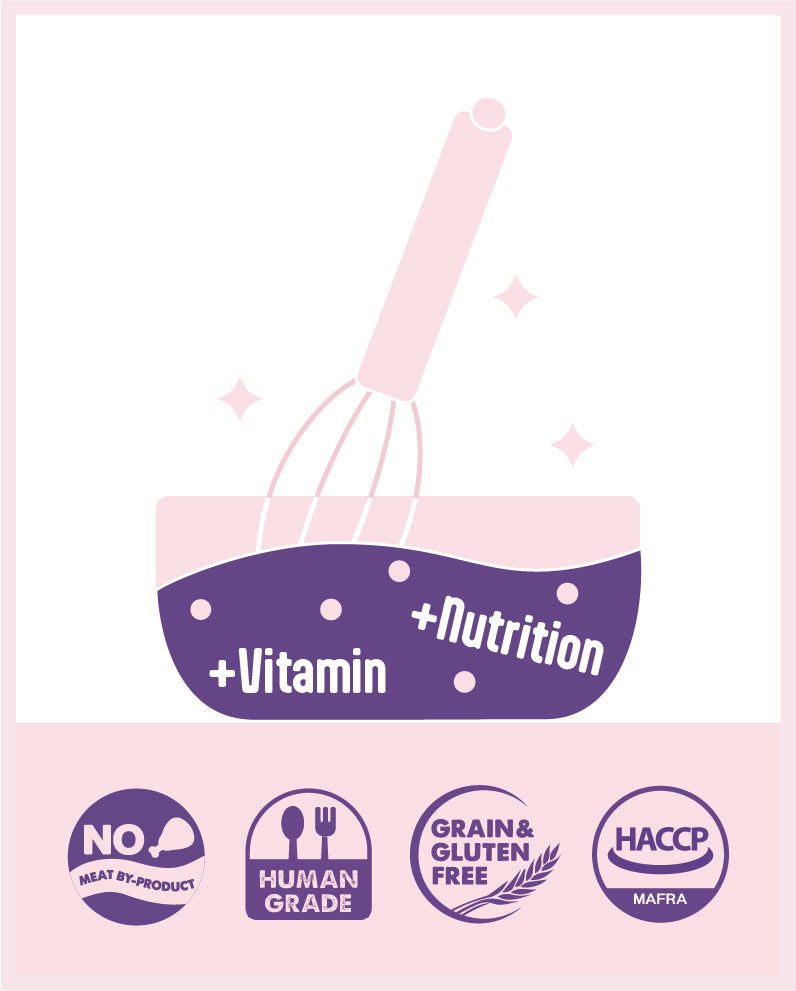 Why Choolip Squeeze Vita Stick?
THEY'RE VET-FORMULATED.
Formulated by Korean Veterinarian Dr. Eric, DVM, to support the health of his own pets. It then evolved into a convenient pet treat called Choolip Squeeze Vita Stick.
VARIETY OF HEALTH-SPECIFIC STICKS TO CHOOSE FROM
Choose from 01. Joints, 02. Kidneys, 03. Heart, 04. Eyes, 05. Skin, 06. Liver, or 07. Brain. We also have a multipack (one of each stick) that offers all round support for pets. If your pet is fussy on taste or allergic to any ingredient, choose any stick they'll love!
FARM-TO-PLATE NUTRITION
Unlike most pet food, we use only the best sources and leave out the by-products. All our ingredients are sourced from farms, gardens, orchards and oceans that support the healthiest animals, fish, fruit and vegetables. Food you would normally eat!
SAFE AND NATURAL INGREDIENTS
There are absolutely no undisclosed or inflammatory ingredients. 100% Grain and Gluten Free. No carrageenan, agar, guar and xanthan gum. No additives, preservatives, flavors, artificial sweeteners. No added fats, sugars or salt. No MSG or flavor enhancers.
REWARD, SNACK OR TASTY TOPPER?
Pets will do anything for Choolip Squeeze Vita Sticks! As a result you can use them as handfed treats, a topper on dry cat food kibble, or as a reward for not chewing up your favorite shoes today! We've listed some other great uses below. Try them all!
For People Who Demand Better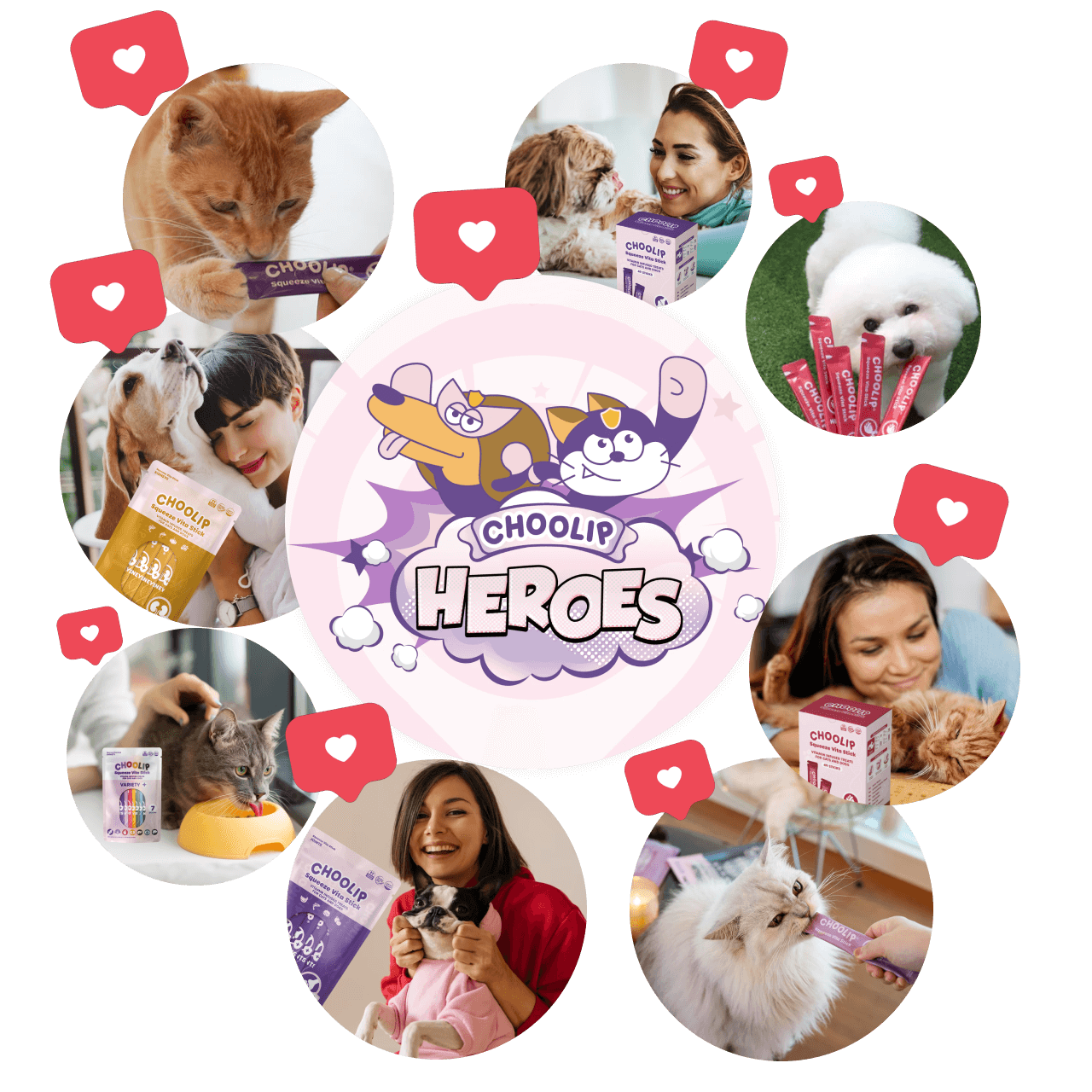 Families need good health more than ever.
Real science. The best ingredients. And great taste.
Sounds simple, right? Sure. But behind these simple concepts are years of scientific research, innovation, and design. Areas that other companies take shortcuts in – but not us.
That's why 200,000+ people made the switch to Choolip.
Stop settling for the sugar bombs disguised as healthy pet treats. Or the outdated formulas filled with unnecessary fillers.
Demand better.
SHOP NOW
What Our Customers Say 🐶

66 reviews